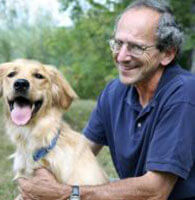 David Goldwasser, DVM
Dr. David Goldwasser, a native of Urbana, received his degree from the University of Illinois in 1982. He has been with the Adirondack Veterinary Hospital since 1983 and enjoys the endless variety of his work days. Dr. Goldwasser has two grown sons, Ben and Jake. His hobbies include hiking, gardening, swimming and playing with his dog. Dr Goldwasser's favorite part of his job is the meaningful relationships he forms with both his patients and clients.
Suzanne Russell, DVM
Dr. Suzanne Russell resides in Westport, NY where she raised her three children Stefanie, Kevin and Brendee. Dr. Russell received her Veterinary Medical degree from the University of Parma, Parma Italy, in 1985. She likes to meet and work with kind and caring people who love their pets. Dr. Russell's special interest is routine appointments and keeping pets well. She enjoys many outdoor activities including swimming, biking, hiking and farming.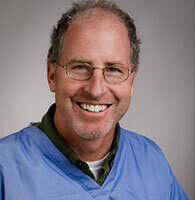 Thomas J Brown, DVM
Dr. Thomas Brown received his veterinary degree from Cornell University College of Veterinary Medicine in Ithaca New York in 1994. Dr. Brown, a fourth generation veterinarian, assumed ownership of Plattsburgh Animal Hospital from Dr. Thomas Brown Sr. and Dr. Lawrence Sherman in 1994. Dr. Brown continues his special interests in small animal care as well as soft tissue surgery. He has been an avid tennis player for most of his life and enjoys kite boarding and skiing. Dr. Brown and his wife Sarah have been married for 16 years and have four children.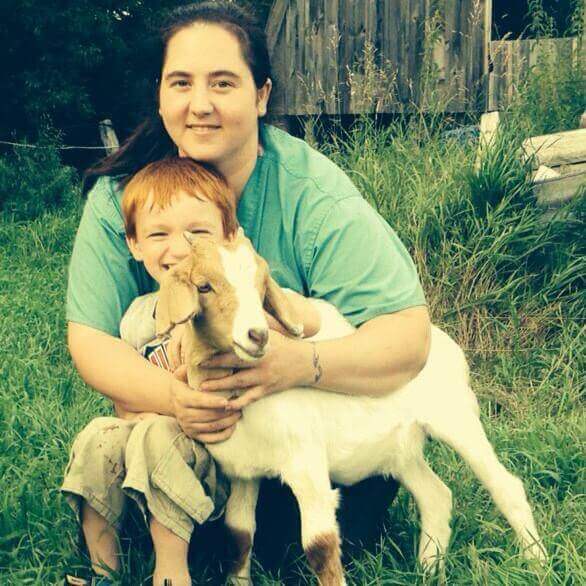 Leslie Reynolds
Practice Manager
Leslie Reynolds is a Westport, NY, native who has been devoted to animals for her entire life. From cows, goats to dogs and the tiniest hamsters, she has owned and loved them all. When she's not spoiling our patients, she's off enjoying the outdoors with her two boys.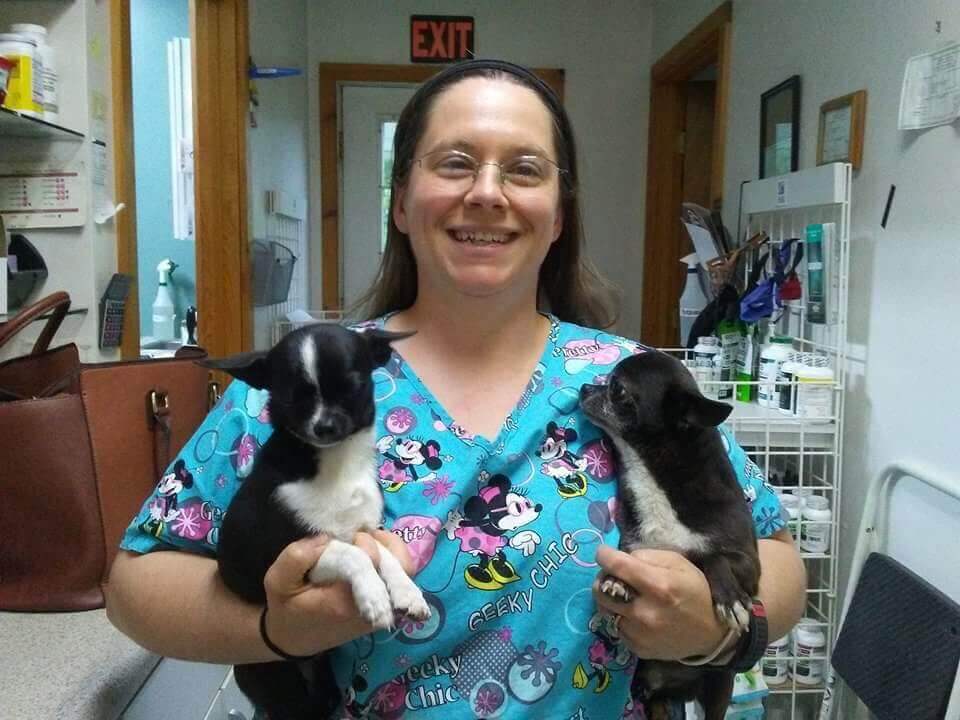 Chantell Rowe, LVT
Chantell Rowe is one of our in-house licensed technicians. She has two associate degrees in Equine Studies and Veterinary Sciences from Cazenovia College. She is the mother of many including five children, and a myriad of animals including horses, chichuahuas, cats, etc.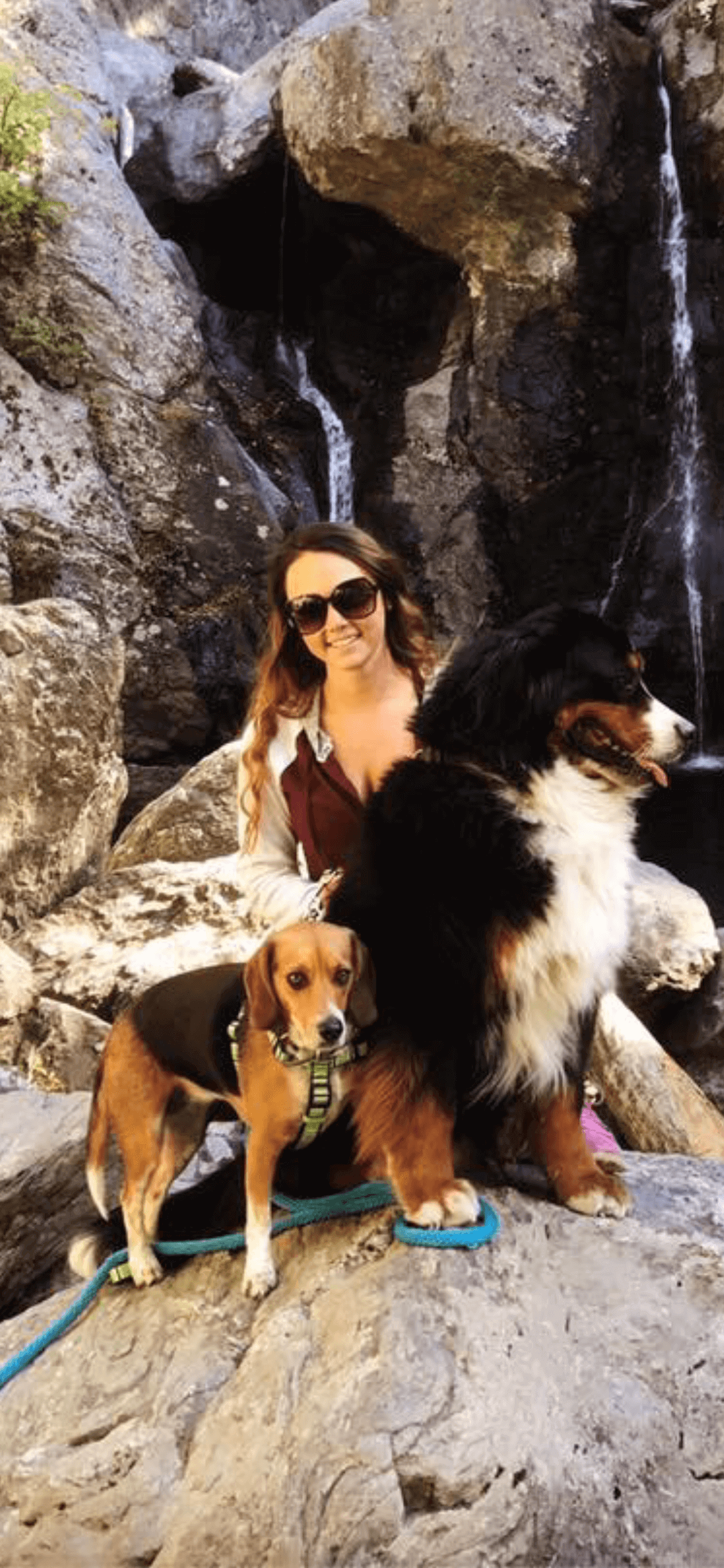 Katie Belleville
Lab Technician/Veterinary Assistant
Katie Belleville is originally from Ballston Spa, NY. Katie recently joined us at the Adirondack Veterinary Hospital after moving to Schroon Lake, NY with the goal to finish her degree and become a LVT. When she's not working she enjoys trail riding her horse, outdoor activities with her dogs, and enjoying the lake with her friends and family.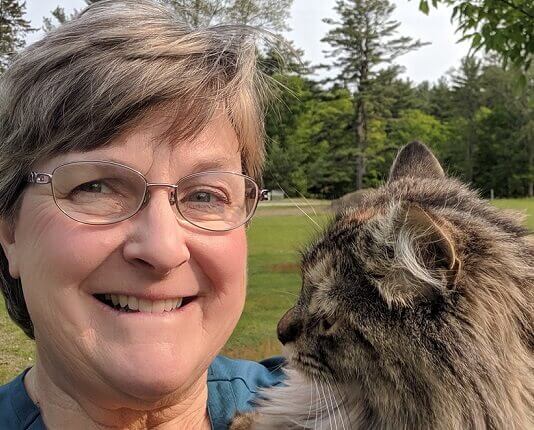 Juleigh Walker
Veterinary Assistant
Juliegh has studied and learned from animals her entire life. Wild, domestic, tame and feral. She began her work at Adirondack Veterinary Hospital back in 2017, two weeks after more than a three decade career with the Department of Corrections. She has a degree in animal science from SUNY Cobleskill.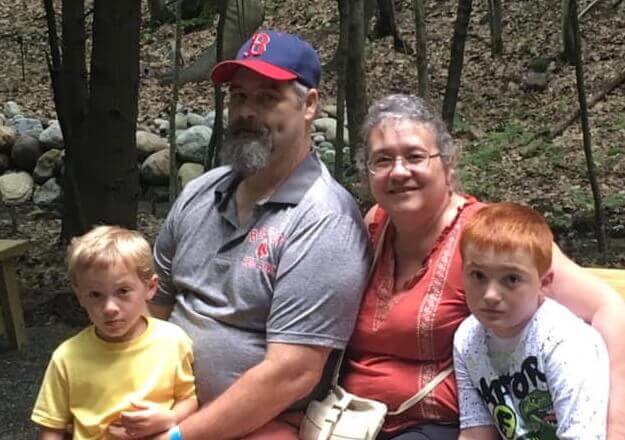 Sally Evens
Senior Client Service Representative
Sally has been with Adirondack Veterinary Hospital for several years. Sally and her husband Bill live in Westport, NY. They have two children and two grandsons. She enjoys spending time with her family and gardening.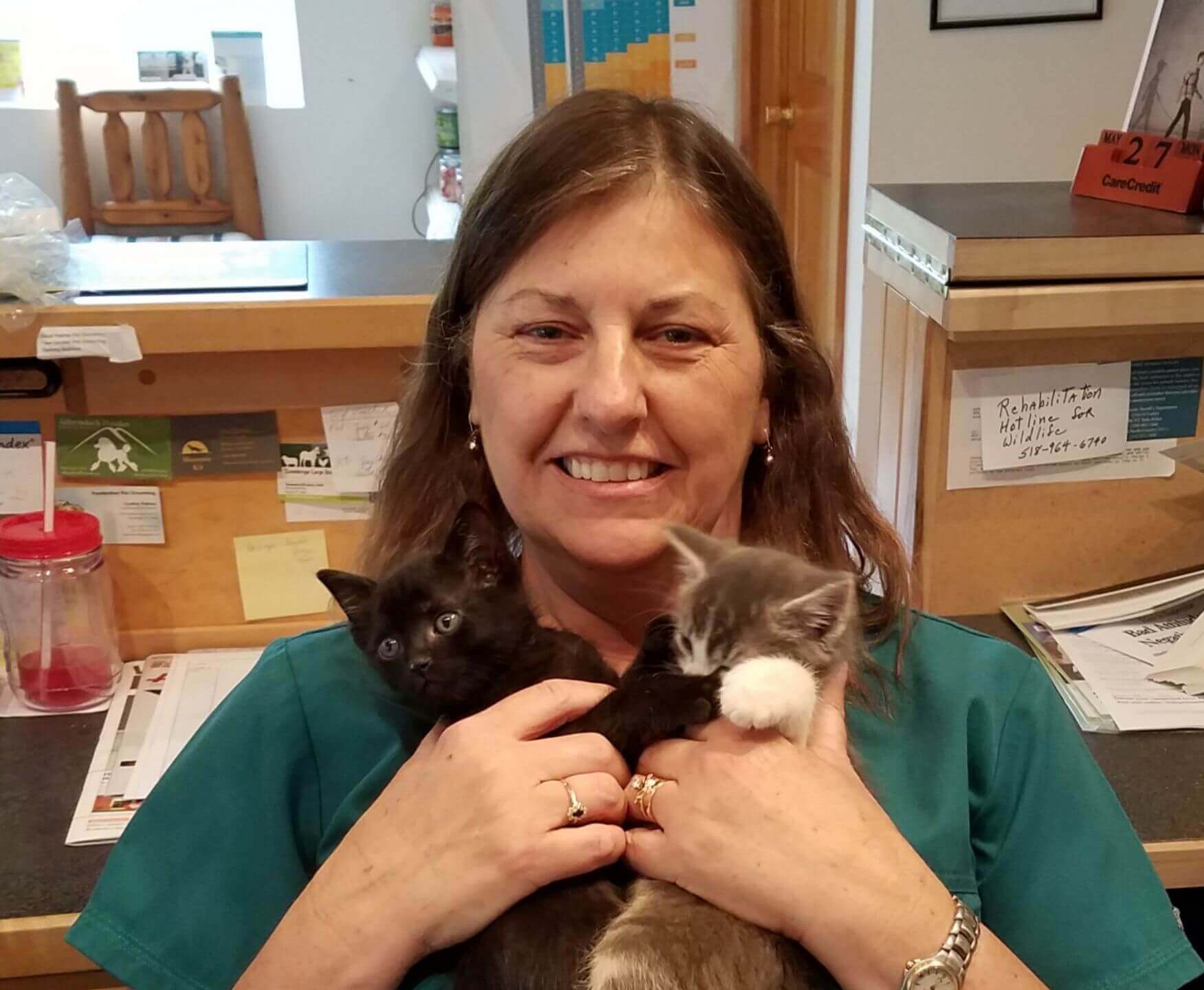 Linda Hanchett
Client Service Representative
Linda has lived in the north country all her life. She lives in Moriah with her husband John. They have four sons and currently two dogs, 2 cats and two hermit crabs. She likes to read, walk and spend time with her family and friends.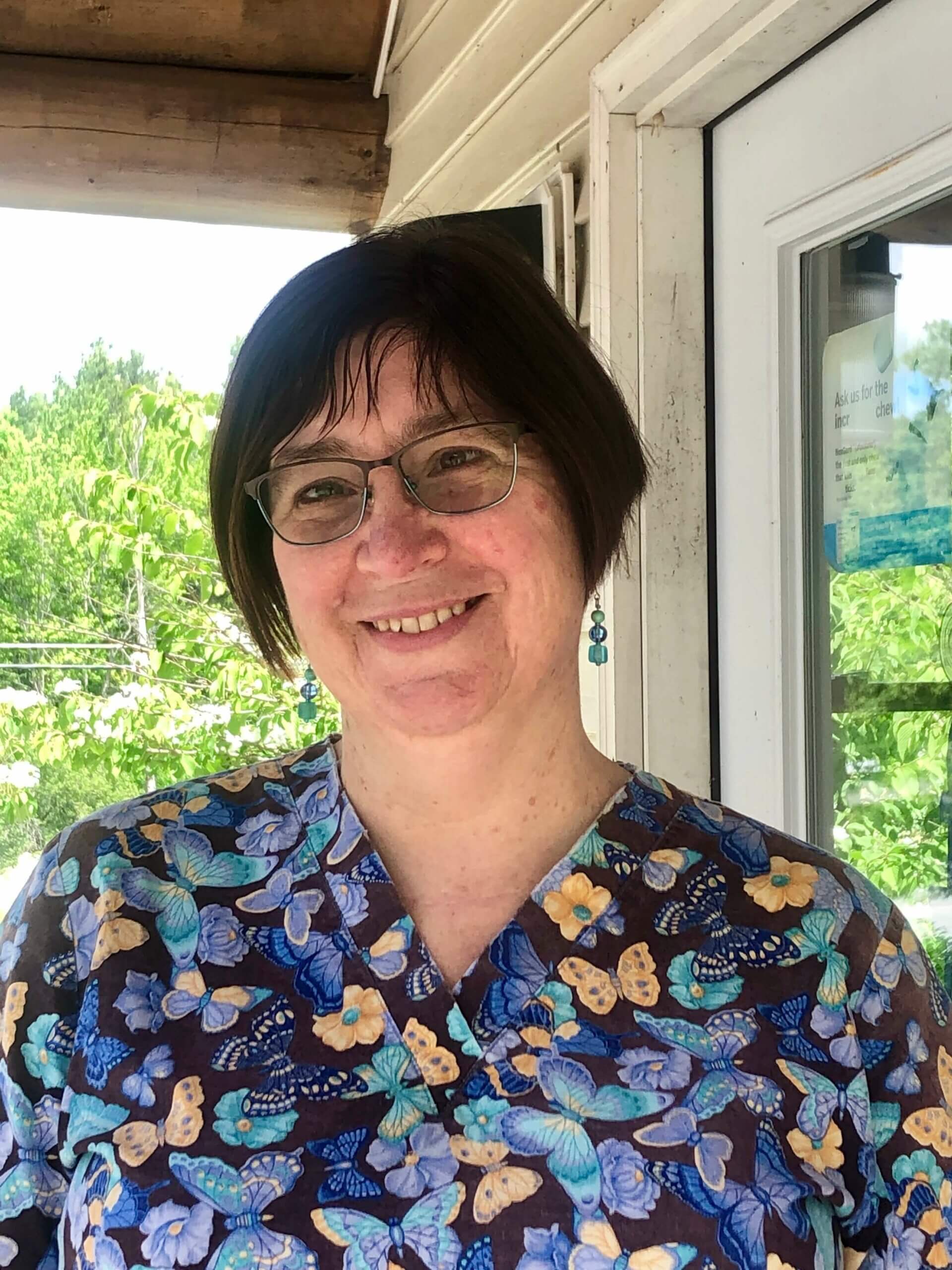 Jeanne Raymond
Client Service Representative
One of our newer staff members, Jeanne comes to us from Monkton, VT. She comes to us after 15+ years in the medical administration world with a passion for client services. Some of Jeanne's hobbies and interests include kayaking, whale watching, crafts, spending time with her family and friends and of course, helping others.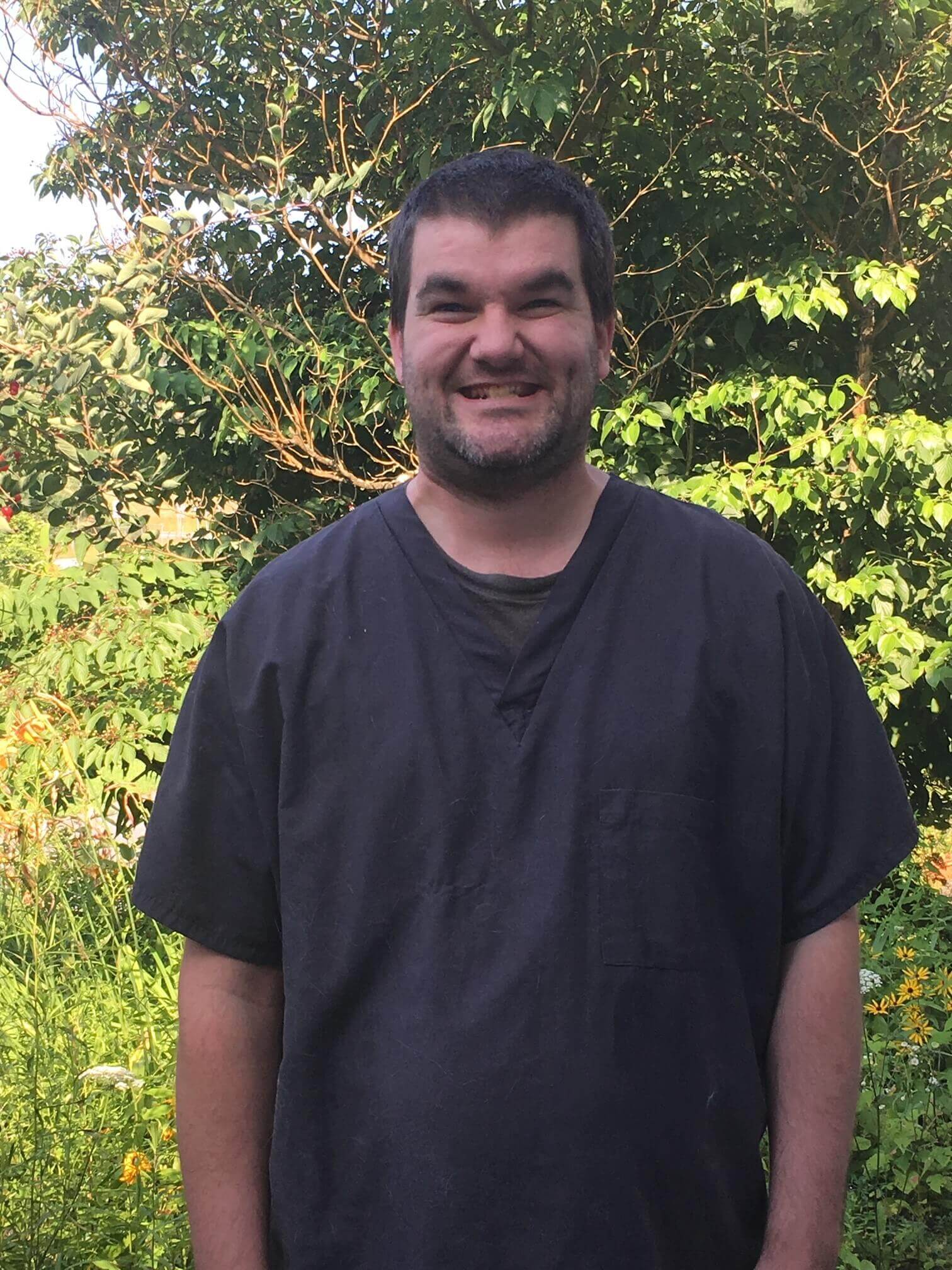 Jeremy Lawrence
Kennel Attendent/Animal Handler
Jeremy Lawrence grew up in Westport, NY and has been with Adirondack Veterinary Hospital since 2015. When he is not spoiling our boarding dogs he enjoys reading, cooking, gardening and kayaking.